ALPHARD Executive Lounge / Luxury VIP Service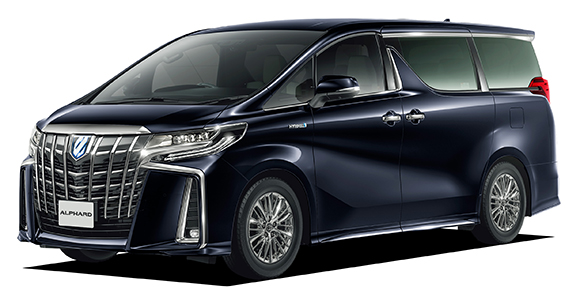 Luxury VIP Service
VIP-clients transportation by luxury vehicles with specially trained drivers.
In-vehicle equipment
• Wi-Fi • Drinking Bottled Water • Hand towel • Disposable slippers • Alcohol wet tissue • Poketalk(Translate sight and sound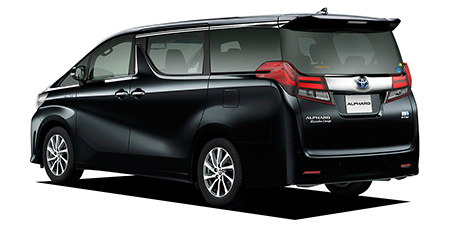 Prevention Measures against Corona virus Disease 2019

• Alcohol disinfection or hypochlorous acid water • Wearing a mask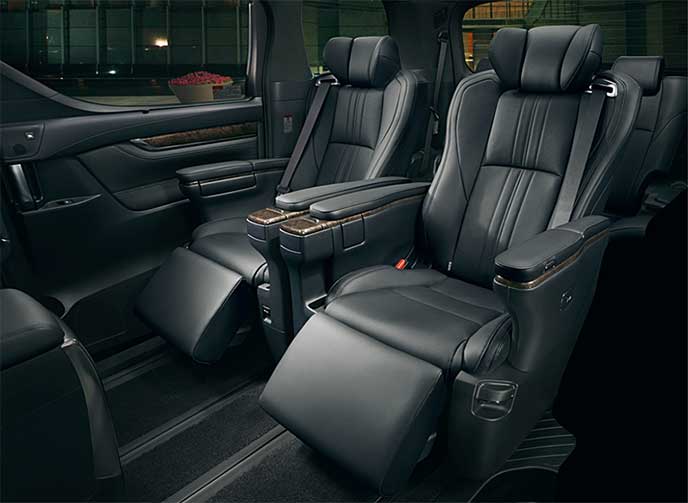 Versatile Seating Configurations

Indulge in first class comfort with the spacious Captain and Ottoman seats. 1-2 passengers 3-4 passengers
• Executive seat(P Seat, Seat heater,Table with ottoman) • Power supply(mobile charger) TV(compatible with HDMI) • JBL surround system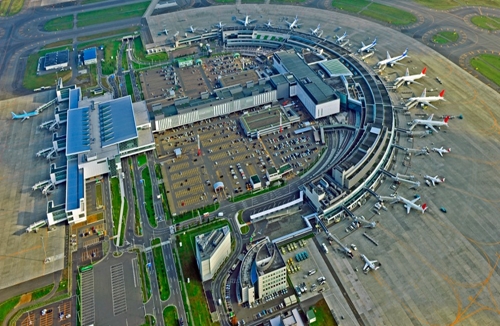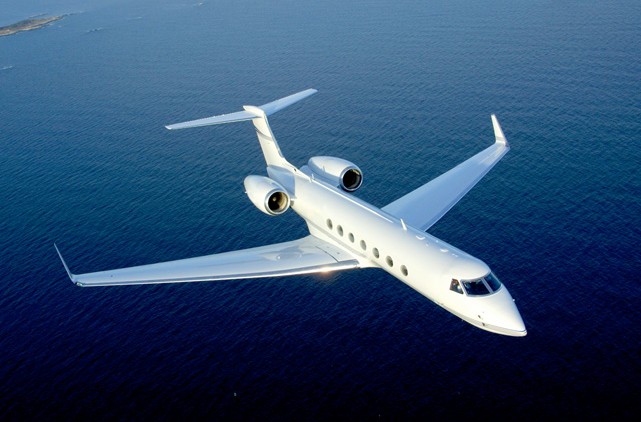 Private jet

Kindly let us know in case you are using a private jet.
Click here for one-way or round-trip use from the airport
You can make or edit Requests up to
7 days prior

to arrival/start here.
Click here for requests within
7 days

.
RUSUTSU
Airport -----> Rusutsu 2 hours *
KIRORO
Airport -----> Kiroro 2 hours *
FURANO
Airport -----> Furano 2,5-3 hours *
TOMAMU
Airport -----> Tomamu 2-2,5 hours *
PICK UP SERVICE (TO AIRPORT)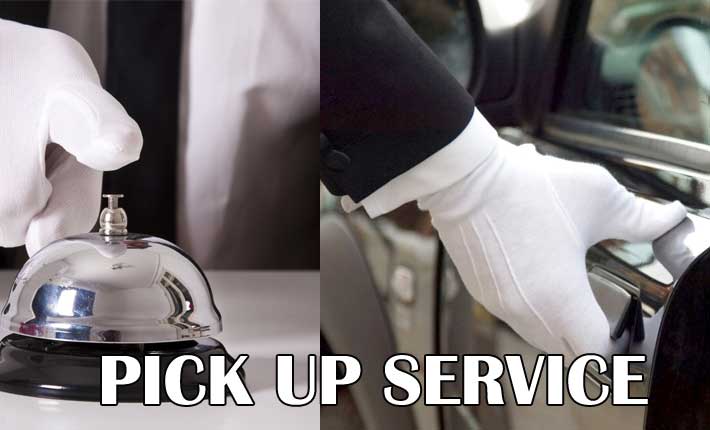 To define the pick-up time please mind 
2-3 hours

of drive before the flight 

departure time

 for both International and Domestic flights.
Please wait at the lobby or entrance of your accommodation (chalet, lodge). Our staff will be standing by 15 mins before the pick up time. Customers are given the drivers details (name, phone No.) on the day previous to the trip.
New Chitose Airport International Terminal Building (Open 5:00 - Close 22:30) * Hours are subject to change due to delays and other changes in flight schedules.*International counters are open in accordance with the arrival and departure times of international flights.*When it is closed.
Feel free to settle the pick-up time with us when placing the booking request.
Please Note Our Booking Terms & Conditions
Full payment required 
Secure Payment Services - the hassle free way to send money. 

Please accept the Terms and Conditions before proceeding.
Payment method (Bank Transfer/ Debit/ Credit Card)
Cancellation Policy
Refunds usually show to your account within 3 days .
Cancellation fee rate 
Within

24 hours

before the trip 

100%




6 days

(starting from 00:00) to 24 hours prior 

50%




7 days

(starting from 00:00) prior 

30%
Penalty charges may be taken for amendments done to already confirmed bookings. It is impossible to make serious time changes (more than 30 minutes before/after the defined pick-up time), destination changes, and, of cause, date changes on the day of the transfer.
Get Quote
Contact
SkyStation Travel Infomation & Service
Please note that preliminary booking is necessary. 
We will be glad to assist customers looking for the travel plan and price quote for a LONG DISTANCE trip. 
We will reply to your inquiry within 24 hours. Open 09:00-19:00 everyday.
+81(0)80-4203-4078 (09:00 - 19:00)