Dear Customer
Please be informed that general passenger car transportation business (route bus, charter bus, taxi, hired car) is exempted from the obligation to use the child seat as per the Japan Road Traffic Law Enforcement Order No.6 Road Transport Law Article 3 No.1. We may provide child seat/booster seat if necessary according to customer's request.
! Kindly make a child seat request not less than 1 week before the trip date. In other cases availability is not guaranteed.
! Child seat/booster seat can be installed to any car type except COACH.
Sample (Child seat/Booster seat )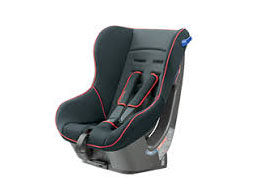 CHILD SEAT (0-3 years)
Weight: less than 13 kg / Height: 70 cm or less In infancy the neck is not seated, so it is a seat type that can be folded down. There are two positions: "rearward-facing" and "combination" when child is facing the left or right side of the car (fold down possible).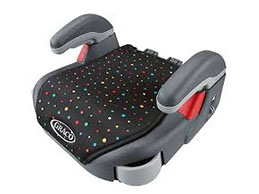 Booster seat (4-6 years)
Weight: 15 ~ 36 kg / Height: 135 cm or less Booster cushion type for which the seat belt for adults is used.